The Making of Lago Sneaux, A Family Business
Sunday, I spent the day with my eldest son painting our new snow cone stand.  
I made sure to take the boys to church on Saturday so we could concentrate the entire day on painting and getting the snow cone stand complete. Saturday was an interesting day to say the least. The husband had to work the entire weekend at Post so, I had to get these boys going so we could attend mass. 
First, I am going to talk about their behavior in mass.  Our little guy is approaching six.  He is super close to our Lord. There was a May crowing for the virgin Mary.  Matthew, the eldest always complains about the priest and how he cannot understand a word he is saying and I shared with him he should try to listen to his message instead of choosing to say he does not understand. 
The little guy, Lonnie, was quite rambunctious. Besides blowing his snot on my sweater, he was grabbing books and asking me to read to him. He cryied because I told him to sit down and draw, and he did not do what he was told.  
The mass was super short too? What the heck?!?  What are we supposed to do with these children who are so little and have no attention span, nor want to sit and kneel and pay respect to the Lord? I am not going to beat him. He is only five. 
SIDE NOTE: He apologized several times and told me that his butt itched and he didn't wipe his butt well. He was upset because he said he stunk like poo. 
While the priest was consecrated the eucharist, all I could hear was Matthew's impersonation of the Father and I began to laugh. Why are we so serious all the time? I could not stop laughing and I am sure everyone in mass thought I was setting a bad example for my boys. I never leave mass early. As a practicing Catholic I wait until the priest gives his blessings to everyone and we leave. The boys were super upset because they had to hear the parishioners talk after church about giving money.  After mass was over we got home and Lonnie changed his undies and we went on with our day as always.  Sunday came around and it was nice not to wake up and rush to get to mass.  I asked the neighbor if she could watch Lonnie while Matthew and I sweated and got our workout finishing up the snow cone stand.  
I am sure everyone is wondering why I would buy a snow cone stand. I have a book just released, I have an invention that will go live on the market very soon and I help with our family business. Well, I was tired of hearing my two eldest speak about how they needed a job. And to be honest, I always wanted to own one.  Why not teach my kids to earn their own money instead of asking it from me?  
The eldest is our girl, she will be a sophomore in college next year.  I felt she needed to save her money she made this summer to pay for her sorority fees and other crazy expenses she may have in Fall. She does not sound thrilled but, it will be a lot cheaper than driving 45 minutes to get a job which she would spend every dime from at Lululemon. The middle child, Matt, is my entrepreneur and is a lot like me. He is eager to help and will do whatever it takes to create money. He is a little shit and can get sassy but, I love his eagerness to help.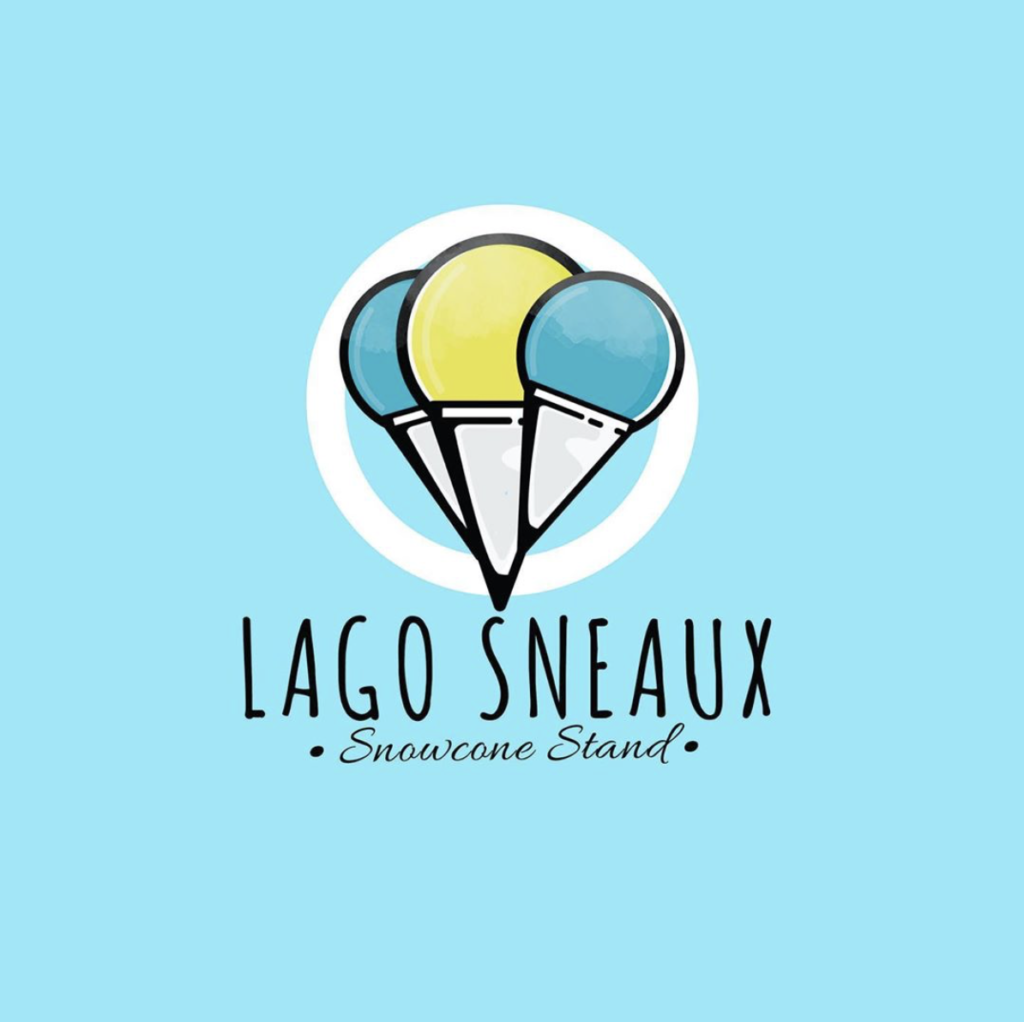 The point of the snow cone stand was to teach them not to be entitled little shits. I am so tired of dishing out my own money when they are not even doing the work. 
Life isn't easy and if you do get disciplined now, it will be an uphill battle down the road to pave the way for that type of behavior.  
I remember when I used to speak to kids who were getting their GED's in Louisiana and I was on a panel with local entrepreneurs who changed their lives to not sell drugs.  Cupid, Bryson Bernard, from Lafayette, Louisiana, was a rapper who is famous for the Cupid Shuffle.  Years ago, I remember him being on the panel and he spoke about how all he wanted to own was a snow cone stand.  
I remember being like, that is so strange. He is a great singer, why would he want to open a snow shack. Well, here I am thirteen years later in a new city, no snow cone stands here in Lago Vista.  Why not open one up? 
Everyone I have known who has opened one has done extremely well for themselves during the hot months.  I wanted to open it last year but we had maybe two good months left and my workers would soon go back to school. In January, I began looking for a used, mobile snow cone stand. I found one and Lonnie and I drove an entire day to get it. I was so tired the next day, since I had not slept and the journey to make it home is for another post.  
Four weeks later, the snow cone stand is painted the colors of the Vikings, which is all the school's mascots here in town and we will open maybe this weekend.  
I think the community will love a snow cone stand in their town. Who doesn't love shaved ice?  
So, here I am writing about another goal checked off the list of my accomplishments.  
I know my son Matthew, will be an amazing business man as he sees me and his step dad stepping up and doing the work. If you are not doing the work you are not creating a future for yourself, or your legacy.  
Believe me, I want to throw in my white flag and give up every day but, I would be losing and showing my kids that it's ok to give up. Never give up! 
As my friend Vanessa would say, #keepitmoving!  We can't underestimate our creativity, or our power. If you really sit down and explore what you can contribute to the world, you will see where your strengths and weakness are and you can create with a  plan of action on how you will accomplish anything you want. 
I will say it is an uphill battle. Being an entrepreneur is one of the hardest paths I have chosen for myself.  I have to have discipline, I have to have structure, and I must execute what I need to do to be successful. Anyone can do it, but do you have the discipline. 
I am very curious to see how long these kids will enjoy their new job and how long they will last.
Inspire and challenge your kids to be their best.  It all starts at home and if you are not modeling and showing your kids what real life is all about, you are only setting yourself and them up for a long road of disappointment.  
I have literally stepped out of the race I never wanted to be in, and found my own damn lane and I am continuing to win!  
Remember, to always cheer yourself on even if you feel you have nothing left in you to do so. You are your best cheerleader and everyday should be a win for yourself.