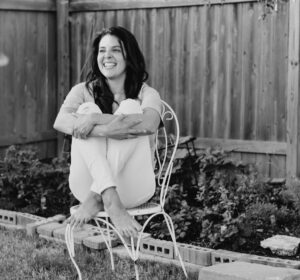 My Story
I am an entrepreneur, inventor, outdoorswoman, and mother of three who is passionately committed to supporting and elevating women who have nowhere to turn and living under the shadows of domestic violence. A survivor myself, I assist women living with abuse by empowering and teaching them how to get out, heal and build a life they've always imagined.
I am also the co-owner of NOLA Prestige Electric, a women/minority based contracting company. My soon to be release product, "MOMMYGO-BAG", was invented for families and dog owners. I will be releasing my new cook book in April of 2020!
I also founded the apparel line, Reel Housewives of the Deep South, in 2014, producing one-of-a-kind American-made designs for Southern women who love the outdoors and choose "catfishing over catfighting!"
I spend my time on the lake or at home creating new books, involved with ETT Women, BELLA Magazine, and TASA (TEXAS, AGAINST, SEXUAL, ASSAULT). I love to travel and spending time with family. I live and work in Lago Vista, Texas with my husband and three children.
Get the book…
My Ugly Truth: Life Beyond Abuse is a riveting story, about not just the social and emotional realities of addiction, but also the monetary and opportunity costs of single parenthood and the secret lives of abusers and the abused who live to tell their stories.
Spicy, Cajun, with Love: The easy step-by-step cookbook for moms on the go, is simplified so anyone can create a dish for themselves or their hungry kids.